Quality Mark


We have achieved the Basic Skills Quality Mark 2.
It recognises that our school has excellent standards in writing, reading, spelling and number work!

ICT Mark

We achieved the ICT Mark in July 2009.
It recognises that our school has excellent standards for our use of ICT by both staff and pupils.
Eco Schools
Eco-Ysgolion
We achieved the Eco Schools GREEN FLAG in July 2009.
Healthy Schools
Ysgolion Iach

We have had Healthy Schools status since 2001.
Bike It


We have achieved the Bike It award - Bronze
It recognises that our pupils are improving their bike skills, getting exercise and are helping the environment by travelling in an eco-friendly way.
Latest news

Welcome back!
Remember!
Schools begins at 8.55 am this Tuesday 2nd September!
Miss school - Miss out!


NATO Summit

Due to the disruption expected during the NATO Summit being held this week, we have made the following changes to the school day.

School will begin at 9:30am on Thursday 4th and Friday 5th September.

School will close at 2:00pm on Wednesday 3rd, Thursday 4th and Friday 5th September.

We apologise for these changes and kindly request that you collect your children on time to prevent additional disruption.



Our Vision
School and Community -
a partnership for success.
Our School ~ Ein Ysgol
'We all smile in the same language.'
'Rydym i gyd yn gwenu yn yr un iaith'
Welcome...Croeso...Soo dhawoow...Vitejte...Shagatom...Merhaba...Selamat datang...Karibu...Sushri akal...Foon ying...Khush amaadiid...Witaj


Welcome to Ninian Park Primary School's website. Our school is a multi-cultural school in Grangetown, Cardiff. The school is a fifteen minute walk from the city centre, occupying two Victorian buildings. We have over four hundred children aged from three to eleven years old from a wide range of ethnic backgrounds, who speak a wide range of languages and represent a large number of faiths.

There are about 24 languages currently spoken at our school.



Latest News...Latest News...Latest News
Newyddion Diweddaraf...Newyddion Diweddaraf
Summer Reading Challenge

This year's Summer Reading Challenge at Cardiff Libraries is Mythical Maze(Chwilfa Chwedlau).




The challenge is produced by The Reading Agency and delivered by libraries.





Cardiff excelled itself last year with more children than ever signing up for and completing the Creepy House (Plas Braw) challenge, so let's see if we can do even better this year!





Mythical Maze will feature a minotaur, Medusa, a dragon, a yeti and many other extraordinary creatures from myth and legend for children to discover in the maze as they read 6 books of their choice during the Summer.




Click here for further information on The Mythical Maze Summer Reading Challenge!

WHEN IT IS RAINING, WAKE UP, SHAKE UP! WILL TAKE PLACE UPSTAIRS IN THE JUNIOR HALL

Created on 2003-02-04 10:24:27 by install
Updated on 2014-07-17 11:23:00 by webmaster
Welsh
Cymraeg

We are proud of our bilingual Welsh heritage and the many languages spoken at our school, and are committed to promoting bilingualism through our website.
Our Virtual Visitors
Ymwelwyr Rhithwi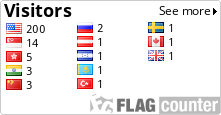 School Uniform
Gwisg Ysgol


Prices
Sweatshirts £8
Polo shirts £7.99
Reading Bags £5.50




You can buy the school uniform at the office.



School Dinners
Cinio Ysgol
Price
£9 a week

Please pay dinner money in advance on Mondays to your child's class teacher. All money must be put in an envelope marked with your child's name. No change will be given. Thank you.

Click Here to read the current menu for our school dinners.

The menu is also given in Arabic, Bengali, Czech, Pashto, Polish, Punjabi, Somali and Urdu.